SMS™ Software
---
Plan, Manage, Profit
Precision farming isn't about spending endless hours crunching numbers and analyzing data. It's about answering questions that can make you more profitable. That's the simple idea behind Ag Leader's industry-leading SMS Software, an easy-to-use decision-making tool to help you capture the most out of every acre.
---
SMS Basic
SMS Basic helps you to take data from your field and turn it into smart management decisions, using information gathered from planting through harvest. In a grower/consultant relationship, SMS Basic works in conjunction with SMS Advanced providing even more sophisticated and powerful analysis.
SMS Advanced
SMS Advanced assists you in managing information across many acres, fields and operations. It's ideal for farmers looking for more sophisticated analysis tools and consultants who are working with multiple clients. It includes all of the features of SMS Basic, plus additional tools and features designed to make analysis across multiple fields and operations easy.
SMS Mobile
SMS Mobile allows you to collect in-field information such as crop-scouting, soil sampling, boundaries and more. It offers flexibility to work with most desktop software solutions, as well as syncing seamlessly with SMS Basic and Advanced. Information gathered from SMS Mobile can provide the extra detail needed to make critical management decisions.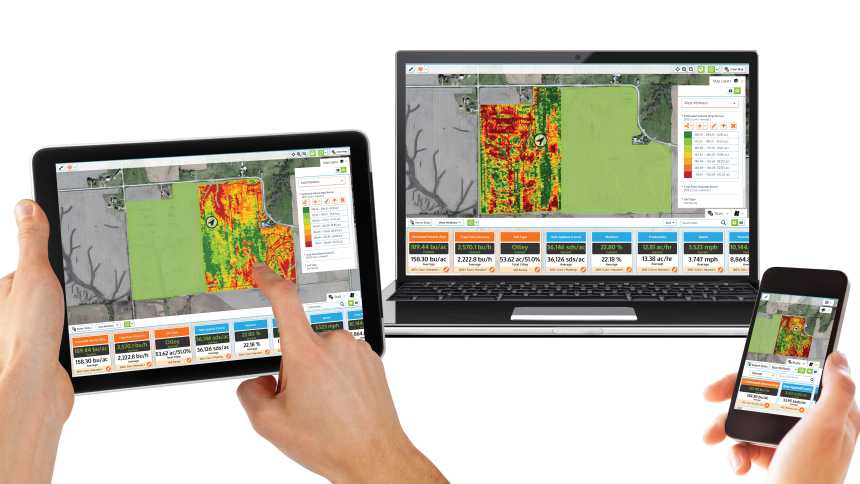 ---
Solutions For All Seasons
Field Stewardship
Create and manage soil sampling points, grids and regions. Easily sync lab soil test results with sample locations in the field.
Download soil survey maps (U.S. only) and view aerial and road background maps for your fields.
Plan and document crop plans, tillage practices or other activities for field improvement.
Planting
Choose seed with higher yield potential based on historic yield performance data.
Create reports and charts displaying important planter performance details.
Use precision data to satisfy government reporting needs
Application
Track variable rate liquid and/or granular application operations.
Record application operations for regulatory recordkeeping.
Create variable rate application maps and prescriptions.
Harvest
Analyze harvest data by field area application records, as-planted maps, etc.
Discover yield trends within your fields using multiple years of harvest data.
Create harvest reports and charts to provide details on each field or use query tools to analyze specific areas.